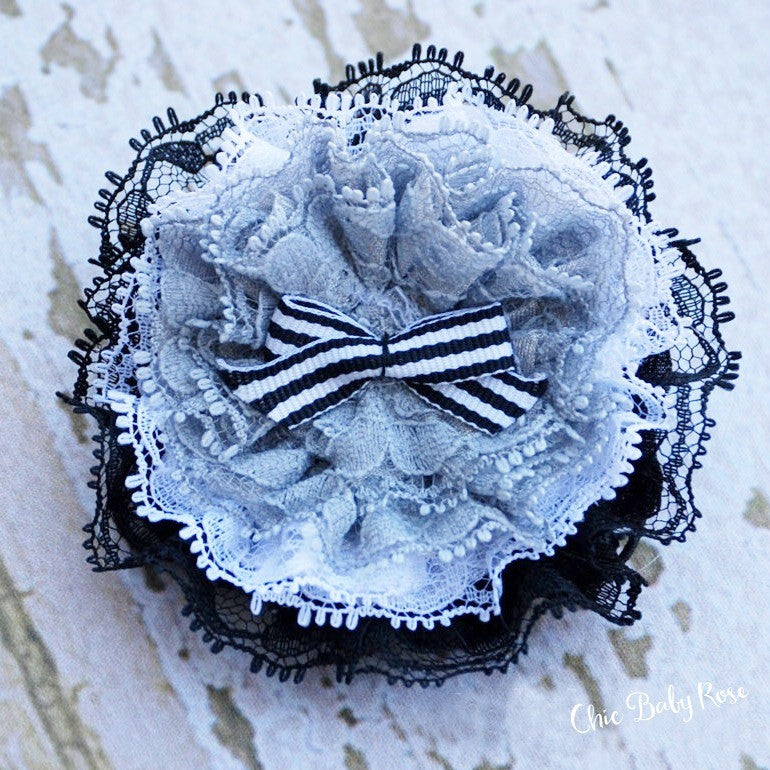 Chic Baby Rose
Halloween Vintage Lace Rosette
This Halloween Rosette is quaint and creepy...something Wednesday Adams would wear. Each 3" lace rosette features gray, white and black lace and is topped off with a black and white stripe ribbon.
The clip: Wear the clip alone, or clip it onto a head band or hat.
The elastic cord: The cord will hide in her hair and make the rosette lay nice and flat. Cords are available in black for dark hair or cream for light hair. Elastic cords are also great for newborns as you can simply tie a knot at the neck to make it smaller.
---
Share this Product
---
More from this collection